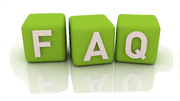 Q. Is this Wikia affiliated with the game. ie Official?
A. No. All contributions are independent, and do not reflect the opinions of the Creators, Developers etc. There is an Official Wiki in the Links section.
Q. Can I contribute?
A. Yes, everything positive helps grow the game, & create a stronger user base.
Q. Why do I see quite a few spelling mistakes?
A. Because it appears the spell checker is US based, & quite a few people are based outside the USA.
Q. How do I add a page to a category?
A. Look at this page, on Adding a Page to a Category
Q. How do I Restart the Game?
A. At this stage you can't, however you can join another Region. Coins are transferable, however Characters, Weapons, Resources etc aren't. Details from Scopely are on the Support Site.
Q. Is is possible to transfer from IOS to Android?
A. Details on how to do this are on the Scopely Forum
Q. Why was this site setup?
A. Initially, due to the fact that there are very little resources available
Q. Are you involved with the games/Publishers etc?
A. No. I am a player, like everyone else.
Q. Is there any information on Wikipedia?
A. Any suggestions etc would be appreciated. Wikipedia Draft
Q. Are there any Cheats/Walkthroughs etc?
A. To the best of my knowledge, No. Be wary of downloading anything, promising more characters, battle items etc, unless it is from the official site. They may contain Malware, Spyware, Ransomware etc.
Q. How do I create a character, using the Template?
A. Visit this Page please, on Creating/Editing a character.